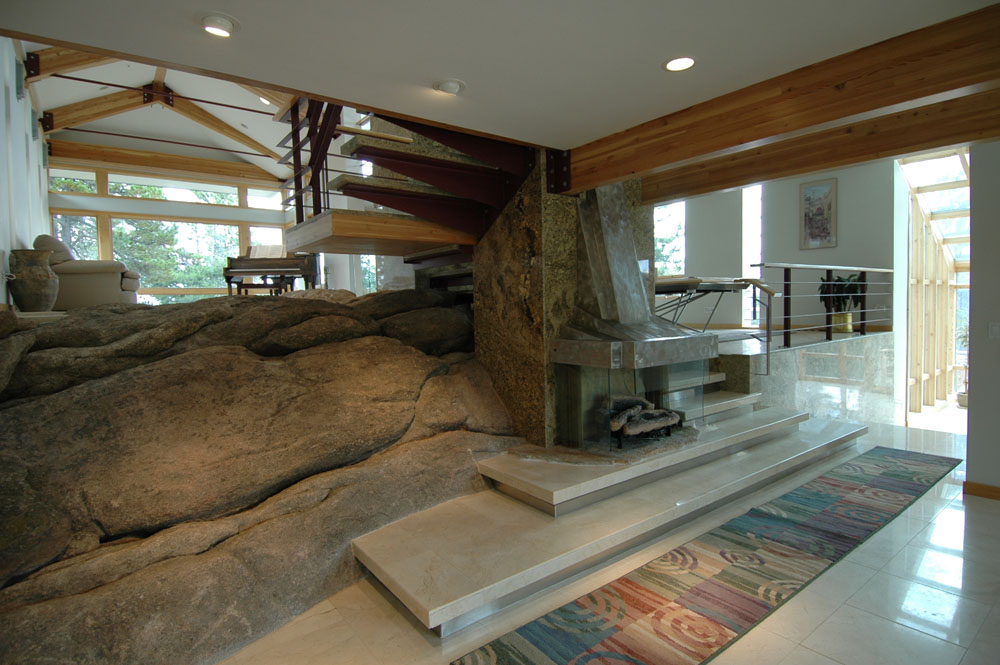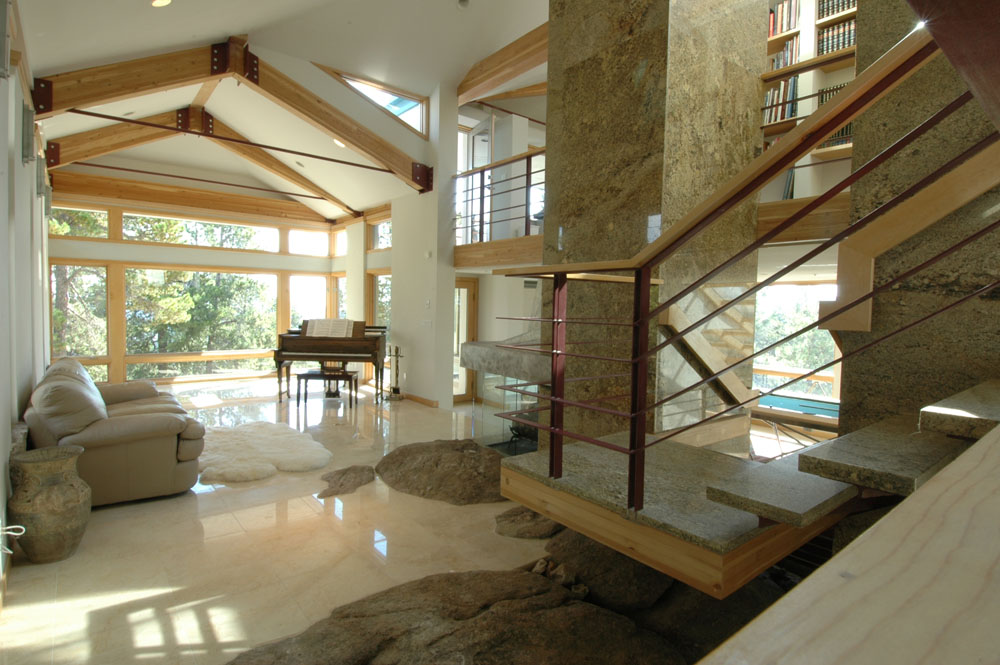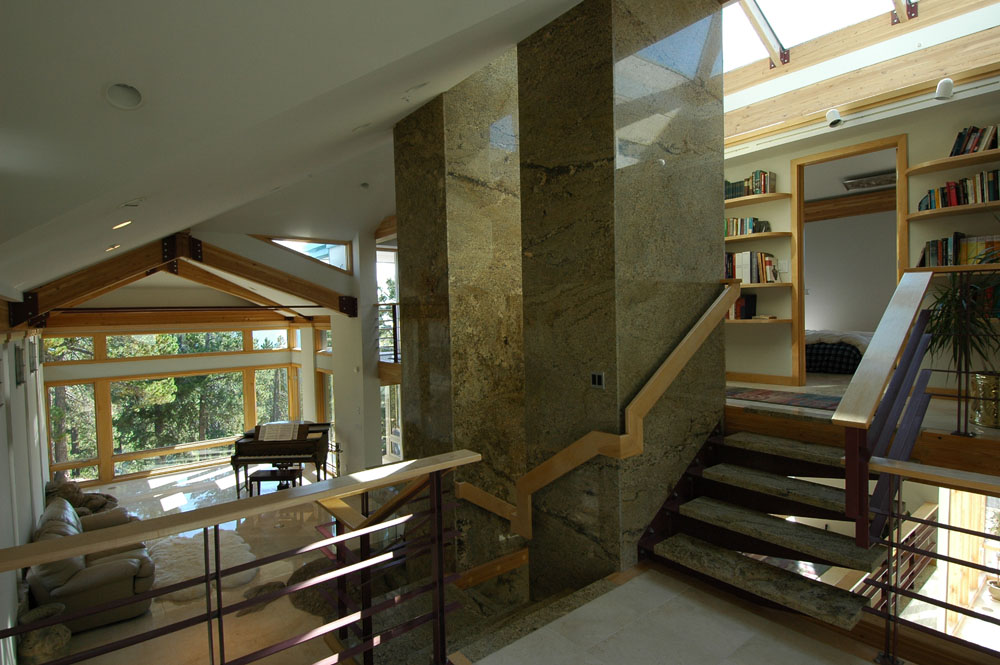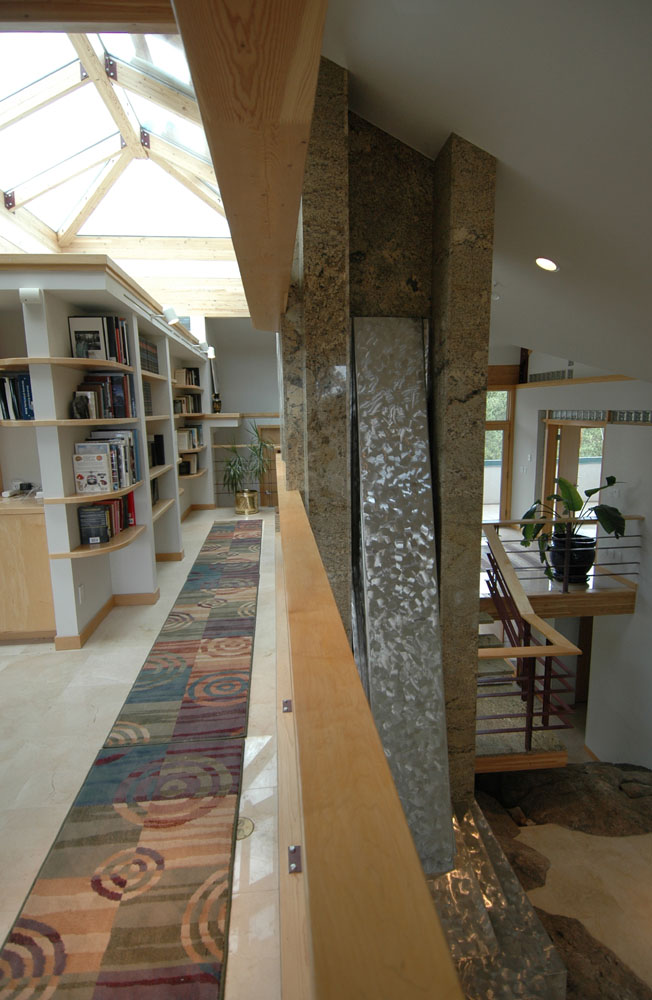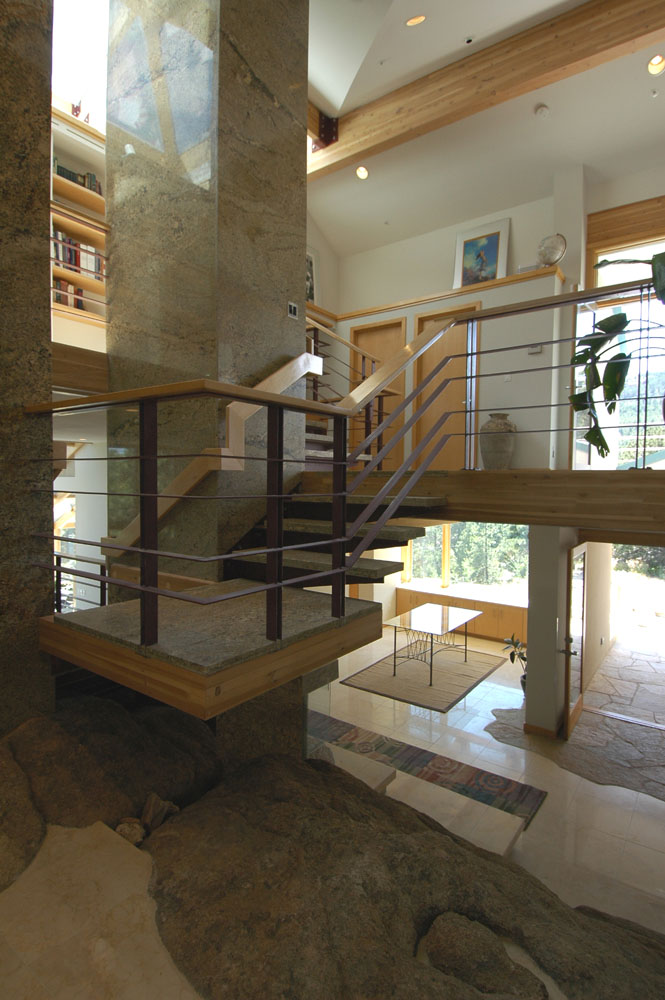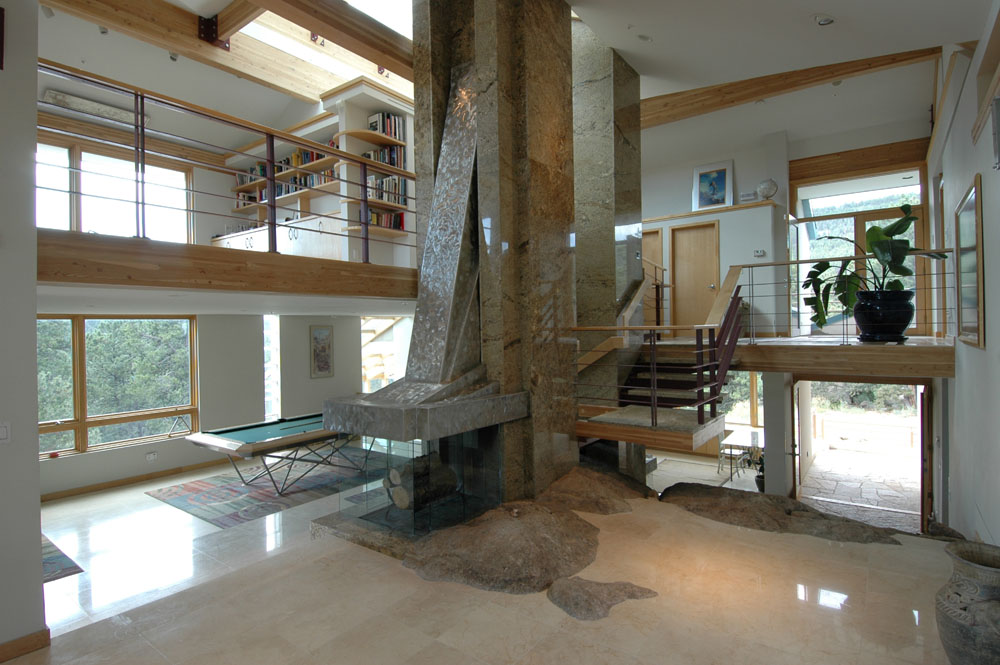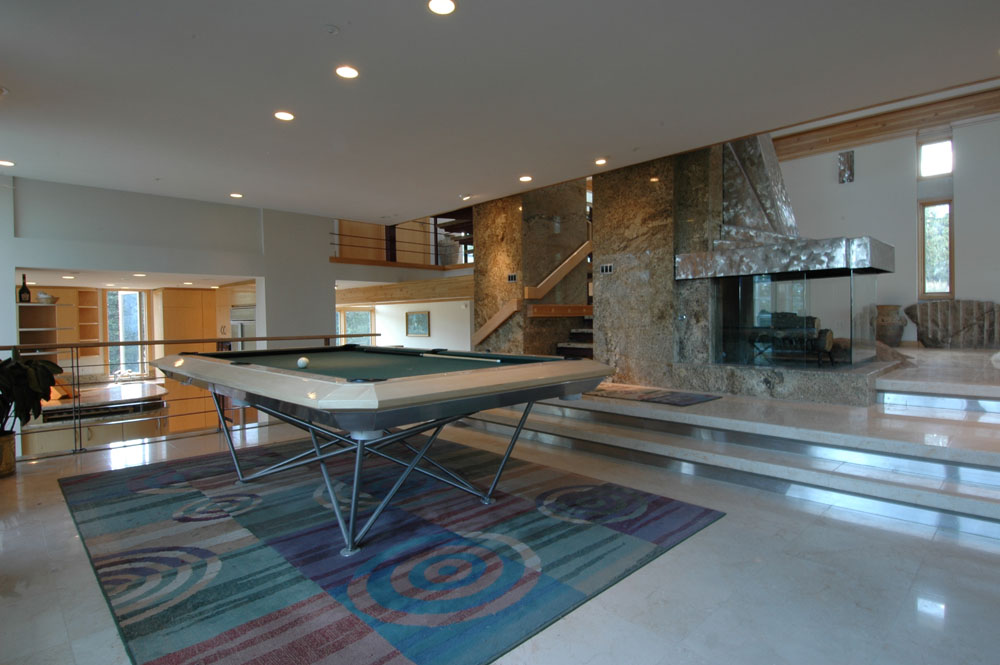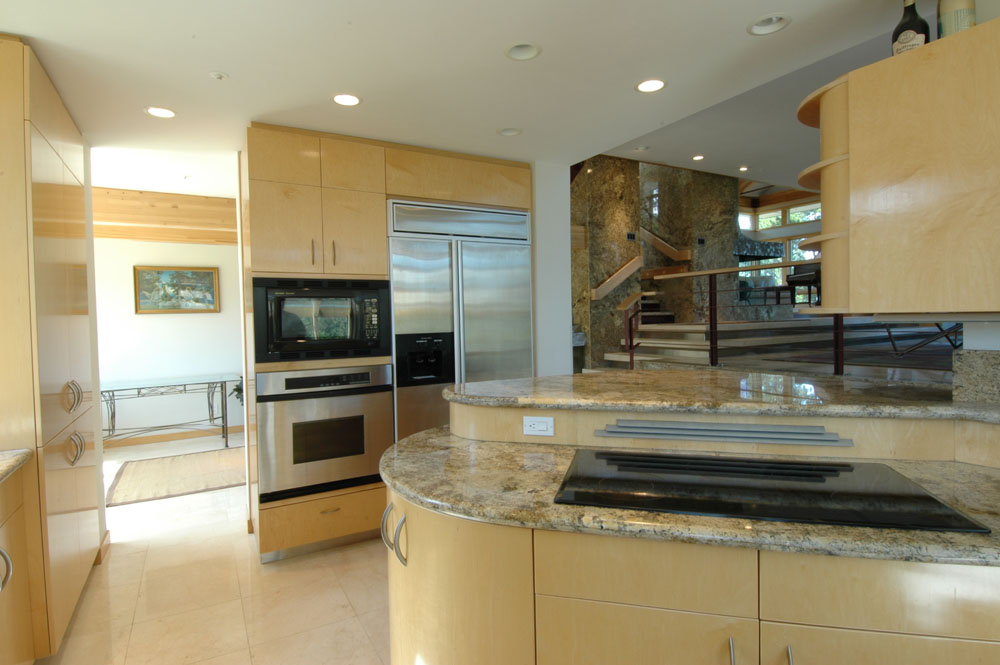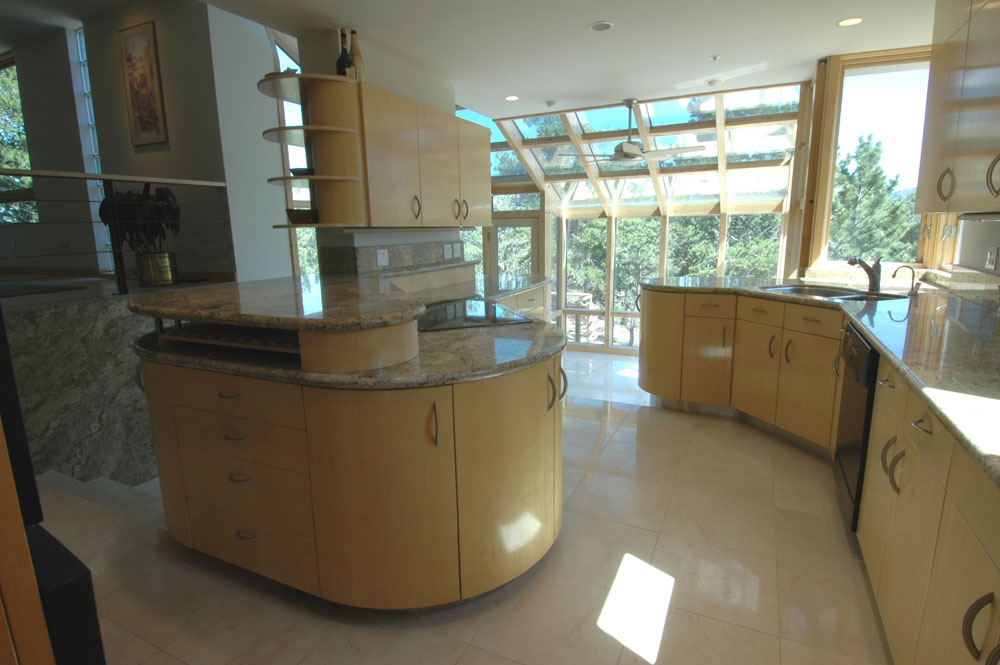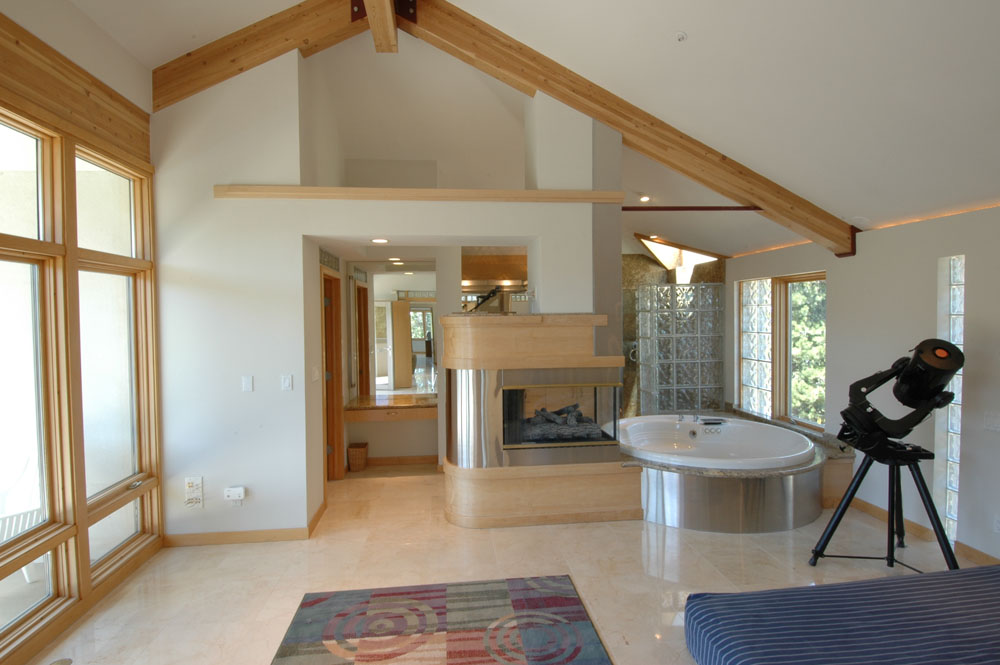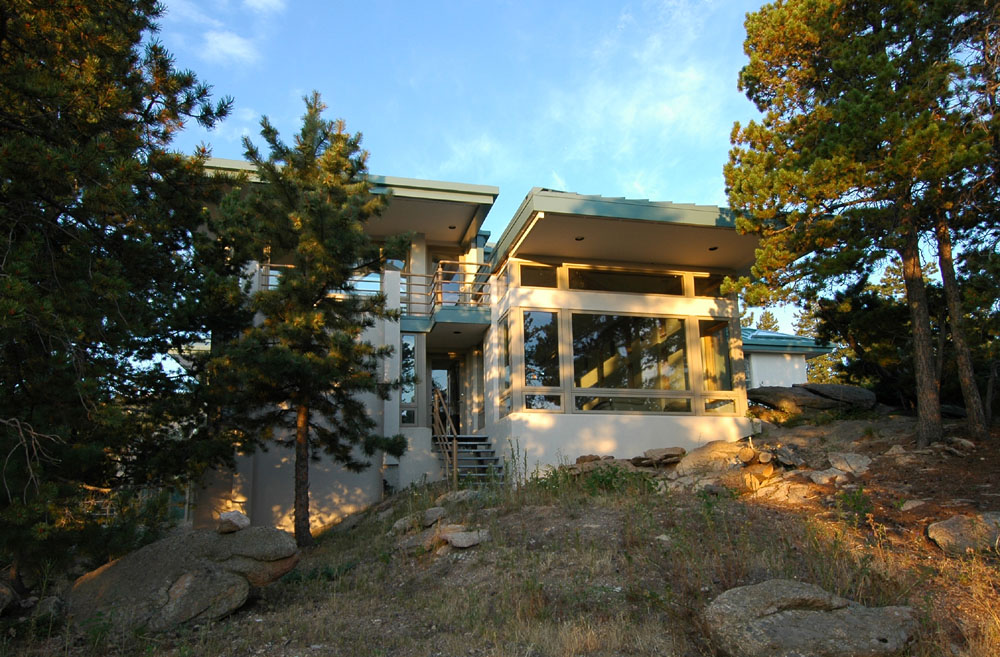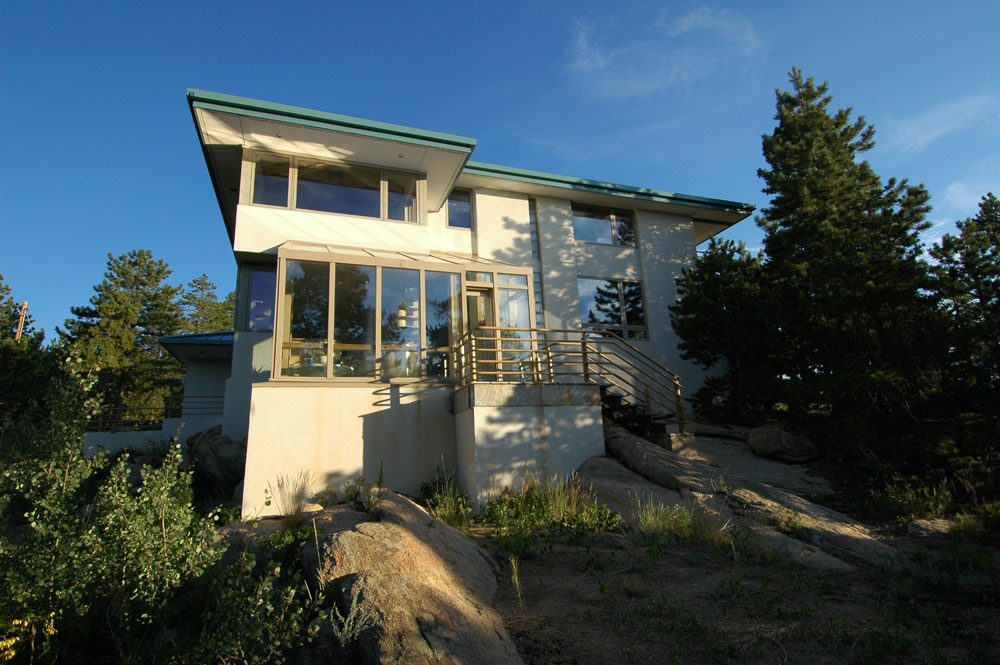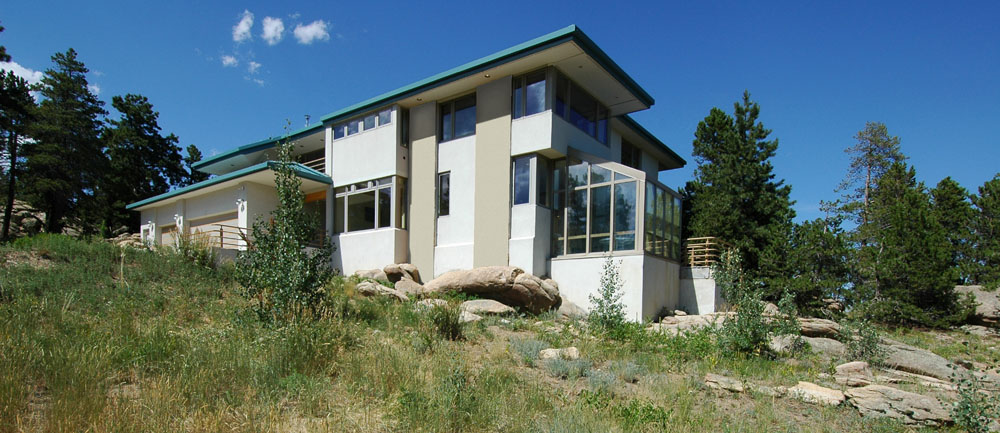 Golden Residence
New Home
Golden, Colorado
Return to
Work
The Golden Residence is built into a natural granite outcropping at an elevation of 8,500 feet in Colorado's Rocky Mountains. Although the property is surrounded by neighbors, the house is situated for both privacy and incredible views of the surrounding mountains and the City in the plains below.
Using what was considered by most to be an unbuildable granite outcropping, we took advantage of the variety and cascading effect of the natural granite to create a house which evolved into seven levels revolving around the main central fireplace built into the largest granite boulder.
The pathways in the house pinwheel around the central space whose vertical climax of the two chimney masses are anchored in the natural granite outcropping that rises from the entry and becomes the hearth of the main living fireplace. Every axis of the pathway connects with the next higher level path axis with stairs while at the same time opening up either into a direct connection to Nature outside or into a focal space.